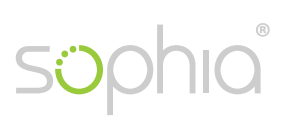 Cytotrade is the developer and owner of Sophia - the next-generation, cutting edge performance based Assessment & Adaptive Training System.
Inspired by & now carrying the wisdom of her old ancestor, our initial impulse in 2007 was to create an intelligent testing & training solution for broad range of IT & digital skills.
Today, Sophia is one of the most innovative, respected & well established product on the worldwide market capable of delivering highly representative assessments and adaptive trainings based on unique in-application technology & real-world related tasks in following areas:


IT Security
Office
Image editing
Databases
Typing
Coding
others (customizable as well)

Building upon identified gaps in candidates' skills in the testing phase, Sophia provides outstanding opportunities for their further development by creating adaptive, specifically tailored training environment for each candidate.
By doing all of this in realistic testing & training context, Sophia is able to solve the problems of efficient micro-learning of new skills in matter of hours instead of days or even weeks, as is the sad case of traditional e-learning concepts.

Read more on Sophia on our product site...
---
Copyright © 2000-2023 by Cytotrade Ltd.
All rights reserved.